January 14, 2005: Robin Wright, Bob Herbert, Martin Sheen, Alfre Woodard, Kenny Leon, Fisher Stevens, Sean Penn, Lynn Redgrave, Woody Harrelson and Pearl Cleage perform in the play "Speak Truth to Power: Voices from Beyond the Dark" in Atlanta, Georgia.
"I want to be free of these memories. My name is Dianna Ortiz.", Robin Wright reads the words as she portrays the nun police in Guatemala kidnapped, burned, raped and tortured.
As Ortiz, Robin Wright recounts hanging by her wrist above a pit full of decaying corpses and people near death.
The performance is one of several biographies featured in the play "Speak Truth to Power" which anchors activities this weekend in Atlanta to commemorate the birthday of the late Rev. Martin Luther King, Jr., who would have turned 76 Saturday.
The play, based on Kerry Kennedy's book, is meant to honor people Kennedy describes as defenders of freedom: people who fight against police brutality, genital mutilation, torture, sex slavery and child labor.

January 24, 2005: 'Nine Lives' premieres in Sundance Film Festival. The movie is directed by Rodrigo Garcia and produced by Alejandro González Iñarritu.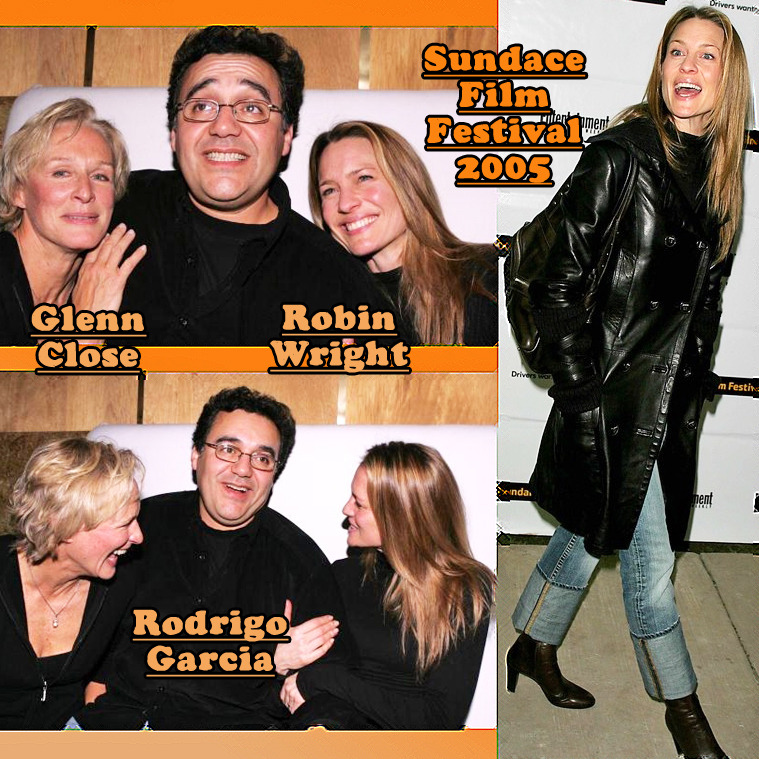 'Nine Lives' is a series of nine vignettes about women. In one chapter, Diana (Robin Wright) confronts the sudden flash of a past relationship (Jason Isaacs) long after she has moved on to a new life.
The cast includes Kathy Baker, Amy Brenneman, Elpidia Carrillo, Glenn Close, Stephen Dillane, Dakota Fanning, William Fichtner, Lisa Gay Hamilton, Holly Hunter, Jason Isaacs, Joe Mantegna, Ian McShane, Molly Parker, Mary Kay Place, Sydney Tamiia Poitier, Aidan Quinn, Miguel Sandoval, Amanda Seyfried, Sissy Spacek and Robin Wright Penn.

January 2005: At the end of January, Robin Wright films 'MAX' a short film directed by Samuel Bayer and located in San Francisco. This short is part of the Sony Dreams project.
February 26, 2005: Robin Wright attended the ceremony of the Independent Spirit Awards. She presented with Aidan Quinn the 'John Cassavettes Award'.
The winner in this category was 'Mean Creek' directed by Jacob Aaron Estes.
Last year, 'Virgin' from Deborah Kampmeier received a nomination in this category, which is made for movies with a budget under than 500.000$.

September 10, 2005: "Sorry, Haters" (directed by Jeff Stanzler and starring Robin Wright, Abdellatif Kechiche & Sandra Oh) premieres at the 2005 Toronto Film Festival.